The Mit-AD project is composed by multidisciplinary team from Norway and Czech Republic with many international collaborators.





Principal Investigators
Martin Vyhnálek
Principal investigator Assoc. Prof. Martin Vyhnálek is a cognitive neurologist and a neuroscientist. In his research, he focuses mainly on cognitive and biological markers of early stages of Alzheimer's disease and other neurodegenerative diseases.
Evandro F. Fang
Assoc. Prof. Evandro Fei Fang is a molecular gerontologist and runs a research lab aimed at understanding the molecular mechanisms of human aging in the University of Oslo. He is a highly productive, young investigator with a total of over 65 publications, including papers in: Cell (2014) (Fang et al., 2014), Cell Metabolism (2016) (Fang, Kassahun, et al., 2016), Nature Reviews MCB (2016) (Fang, Scheibye-Knudsen, et al., 2016), Nature Neuroscience (2019) (E.F. Fang et al., 2019), Cell Metabolism (2019) (Lautrup, Sinclair, Mattson, & Fang, 2019), as either first author or corresponding author. He has received several awards including the NIH Fellows Award for Research Excellence 2014 & 2015, the Butler-Williams Scholars on Aging 2016 (NIH, USA), a FRIMEDBIO Young Research Talent 2017 (Norway), was a finalist of the 2017 ERC Starting Grant, an awardee of the Norwegian Cancer Society Pink Ribbon 2018 grant, and The Royal Norwegian Society of Sciences and Letters' scientific award to a young scientist in the natural sciences for 2020. His laboratory is working on the molecular mechanism of human ageing as well as age-related Alzheimer's disease. Dr. Evandro Fei Fang is a founding member and coordinator of the Norwegian Centre on Healthy Ageing (NO-Age: https://noage100.com/) and the Norwegian National Anti-Alzheimer´s Disease (NO-AD: https://noad100.com/) networks. Lab web: https://evandrofanglab.com/.
Team leaders
Jan Laczó
Clinical team leader Prof. Jan Laczó is a cognitive neurologist and expert in Alzheimer's disease with a strong scientific background. His clinical research is focused on early cognitive changes in normal and pathological aging.
Kateřina Veverová (Čechová)
Laboratory team leader Dr. Kateřina Veverová is a neurobiologist with clinical experience in neuropsychology. Her main research interest includes the association between biomarkers and cognition in aging and AD.
Hana Horáková (Marková)
Neuropsychological team leader Dr. Hana Horáková is a clinical neuropsychologist with research experience. In her research, she has mainly focused on the early subjective and objective cognitive markers of AD.
Zuzana Nedelská
Dr. Zuzana Nedelská is a neurologist, clinical scientist and MRI team leader with expertise in brain MRI multimodality imaging and PET imaging. She also has a degree in translational science and epidemiology.
Norway team
Domenica Caponio
Nica is an Italian Ph.D. student from Università degli Studi di FOGGIA. She joins Evandro's group because of her long-standing passion in studying the molecular mechanism of human aging. She studied at the University of Bari and then she is attending a Ph.D. course at University of Foggia in which she is involved in deepening metabolic aspects in human cell lines. She is also passionate about teaching. At UiO, she is working on the effect of mitophagy, a cellular process which enables systematic self-clearance of damaged mitochondria, in the rejuvenation of stem cells. She uses multiple laboratory models, including C. elegans, Drosophila, and human cells to approach this fundamental question in human aging.
Alice Rui-Xue Ai
Alice is a Ph.D. candidate, she studied in oral medicine from Sichuan University, China. During her master period, she investigated the microenvironmental regulation of the progression of oral potentially malignant disorders towards malignancy. In the Fang lab, she is working on the roles of NAD+ in sleep in different animal models of AD, as well as the role of IL-10 in the NAD+-mitophagy axis in AD.
He-Ling Wang
Heling is a Ph.D. candiate, she holds a bachelor degree in Medicine and a master degree in Oral Medicine from Jilin University, China. During her master, she did a one-year intern program in Okayama University, Japan. She got training on microbiota and her research was mainly focused on microbiota related-diseases. In the Fang lab at the University of Oslo (UiO), she is focusing on the mechanistic studies of Alzheimer´s disease (AD), with focuses on ApoE4, NAD+, and autophagy/mitophagy. She will also conduct research on microbiota and AD to address related questions.
Thale Dawn Patrick-Brown
Thale MSc focused on the use of artificial intelligence to solve chaotic real-world problems, a theme she has continued in her Ph.D. (which she is completing concurrent to work). Thale recently published her first-first-author paper describing a novel statistical methodology for the estimation of prevalence and incidence in rare diseases using Pseudomyxoma peritonei (PMP) as a model (with collaborators from EuroPMP). She has undertaken specialist training in gross anatomy and is interested in the role of the HPA axis in physiological activities, including parturition and metastatic disease. Thale is the Scientific Communications Manager for EuroPMP and a professional medical project manager.
Janet Jian-ying Zhang
Dr. Zhang got her Ph.D. degree in Clinical Science of Stomatology from Sun Yat-sen University, China in 2016. After graduation, she became a licensed dentist in China, while working as a researcher at Central South University. Dr. Zhang is fascinated with observing the progression of life from tiny cells up to a well-crafted tooth via all kinds of experimental microscopies as well as her favorite dental operating microscope. In the Fang lab, Dr. Zhang is devoted to unveiling the causes of delirium and how it progresses to Alzheimer's disease via examination of several possible molecular mechanisms.
Images of each researcher were from respective institutions or provided personally.
Czech Brain Aging Study (CBAS) is a longitudinal, observational study on aging and dementia from two large centers in the Czech Republic combining clinical care and clinical research. The aim of CBAS is to study the early functional, metabolic, structural and genetic biomarkers of Alzheimer´s Disease and other neurodegenerative diseases in blood, CSF and magnetic resonance imaging with focus on synucleinopathies, tauopathies and TDP-43-pathies. CBAS also explores the effect of lifestyle factors on the brain maintenance using questionnaires and nonpharmacological interventions.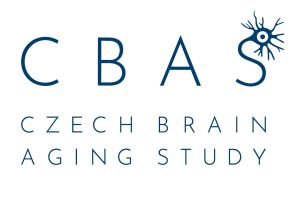 Norwegian National anti-Alzheimer's disease network (NO-AD) is a Norway-anchored international research network dedicated on communication and collaborations for better and faster mechanistic studies, biomarker development, new drug discovery, care, and intervention of Alzheimer´s disease. The Norwegian National NO-AD network is established with founding members from major cities in Norway, encompassing Oslo, Stavanger, Bergen, Trondheim/Ålesund, and Tromsø.